Jurassic World: Dominion Dominates Fandom Wikis - The Loop
Play Sound
So... you have a problem with the addon? Welp, go on and read on...
Do not trust those addon apps. Developers have no control over what gets uploaded there, and most of them do not directly upload their addons there. You should have used MCPEDL instead since MCPEDL is pretty much the hub for all things MC Bedrock.
Anyways, proper link for Prehistoric Rift is here.
I cannot craft treats/tame creatures/find new items/yadda yadda yadda
[
]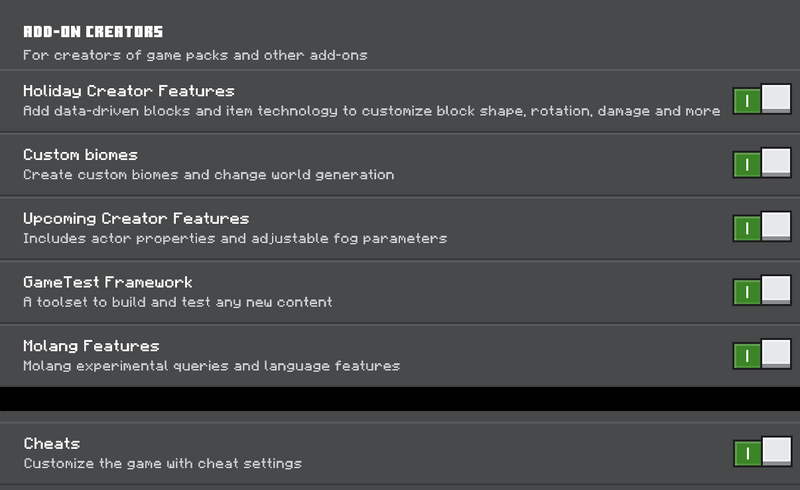 You should have turned these on. Hell, the download website and the MCPEDL page literally emphasize this, and we're tired of people asking us this question all over again.
Certain features don't work even after I turned on all the experimental toggles!
[
]
Make sure you're on the latest stable version of Minecraft. The general rule of thumb is that if you're on a beta version of Minecraft, then you better downgrade to the official versions. If you're on an ancient version of Minecraft for some reason (maybe from an apk or whatever) then you better update to the latest official release. If you're still on the latest stable release and something's not right, there's a good chance it will be fixed in some upcoming update, so just wait by that point.
I cannot hatch the eggs from Prehistoric Rift
[
]
Due to the weird ways Minecraft works, here are some tips
Ensure they're emitting green particles, which shows whether or not they are hatching
Make sure to be near the eggs while they're hatching. DO NOT GO FAR AWAY FROM THEM TO THE POINT WHERE THE CHUNKS THEY'RE IN ARE UNLOADED, OR ELSE THE HATCH TIMER WILL BE PAUSED
Do not restart the world, as their hatch timer will reset if that happens
[

]
Just read more stuff around the wiki.